Step Inside For Something Sweet
JOIN US FOR EVENTS, CLASSES, & MORE
We are thrilled to welcome you into our new home in Reno, Nevada! Whether you're looking to attend an event, learn a new skill, or simply stop by for a delicious treat, we are excited to have you join us. Experience all that Tandem has to offer!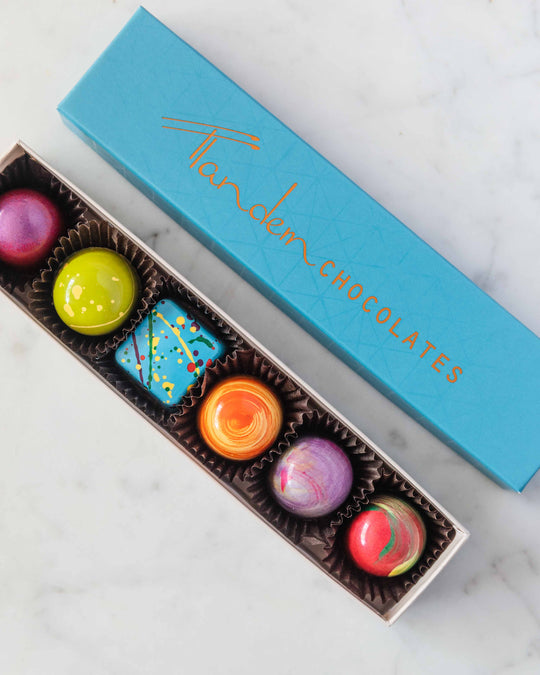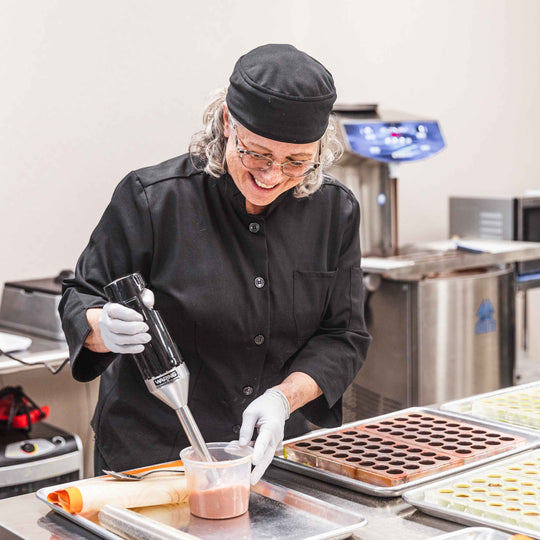 Temper Temper
Chocolate Tempering Class. Learn the science behind tempering chocolate to create great shine and snap. Participants will practice chocolate tempering techniques and hand dip a variety of confections to take home.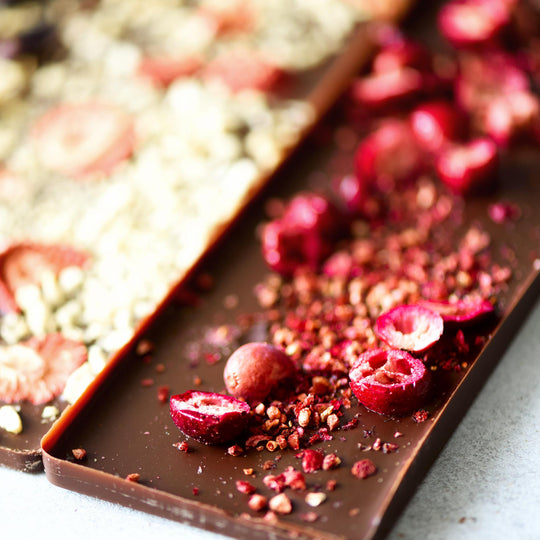 Build a Bar
Handcrafted Chocolate Bars. Create your signature chocolate bars. Participants will learn different techniques for  making chocolate bars and make three full size chocolate bars.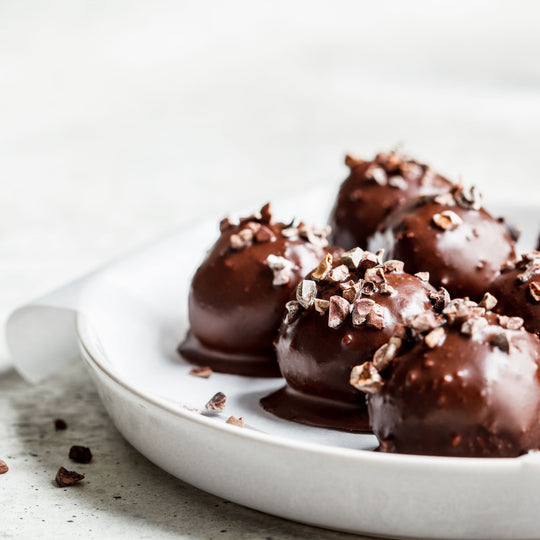 Roll Your Own
Hand Rolled Truffles. A hands-on chocolate experience. Participants will practice piping, rolling and dipping truffles and then finish them with a variety of toppings.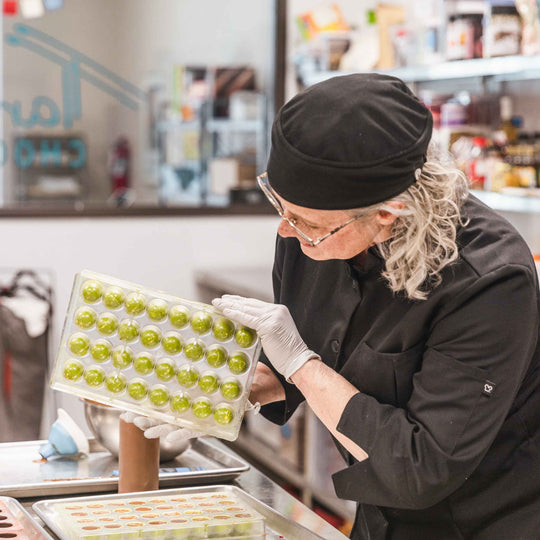 Express Yourself
Hand Painted Bonbons. Learn the artisan craft of creating your very own handpainted bonbons. Participants will learn all of the required steps of crafting fine chocolates. Each participant will take home a total of 24 bonbons, tempering instructions and the class recipe.
TRY US OUT
At-Home Tasting Kits
Chocolate Pairing Kits - Guided tasting kits for wine, bourbon, or beer
S'Mores Kits - Just add a campfire
Build A Bar Kits - Everything you need to make your own chocolate bars at home
Truffle Kits - Coming Soon
COMING SOON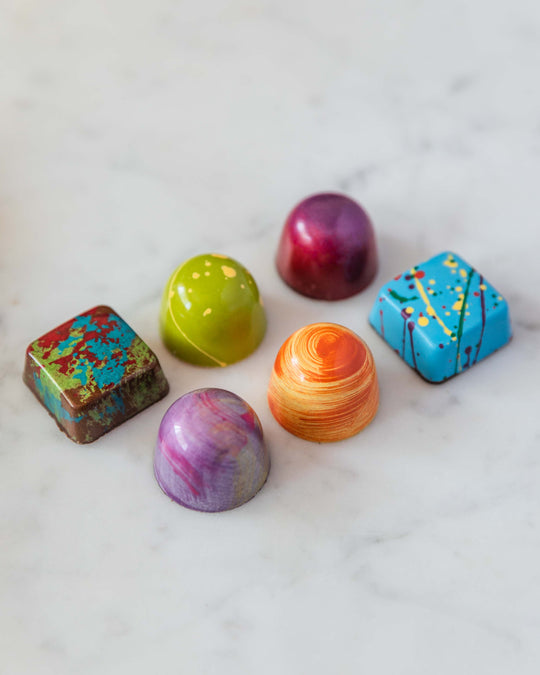 32nd Annual Tahoe Chocolate & Wine Festival to benefit Sierra Community House
November 6th, 2022 Hyatt Regency, Incline Village, NV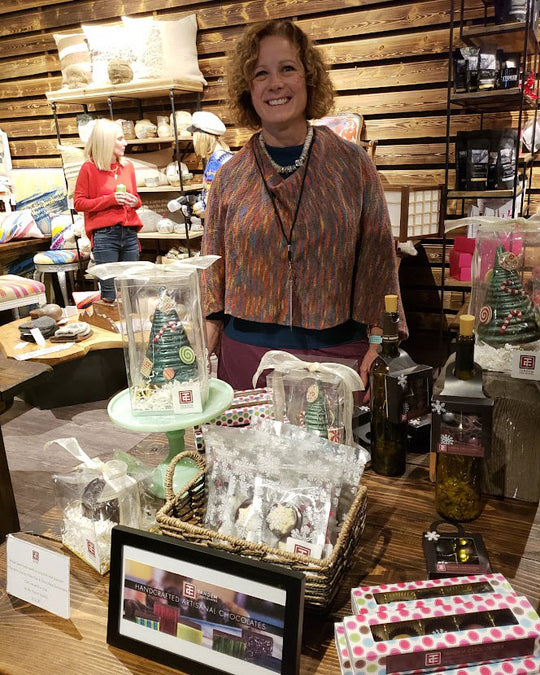 Wandering Wyld Holiday Market
While the food hall at Reno Public Market may not be officially opening until after the first of the year, we aren't slowing down on the festivities! We'll be opening our 4th Annual Holiday Shop in our new permanent retail location, and bringing some special holiday fun to the whole center. Think outdoor fire pits, live music, food trucks, photo stations and more - in addition to amazing holiday shopping with our neighbors Coalition Snow and our course the Wyld Market Collective.
LOCATION
Our PERMANENT 3000 sq ft retail space, inside Reno Public Market!
 SHOP HOURS
Opening 11/26/22
Thurs-Sun, 11AM-6PM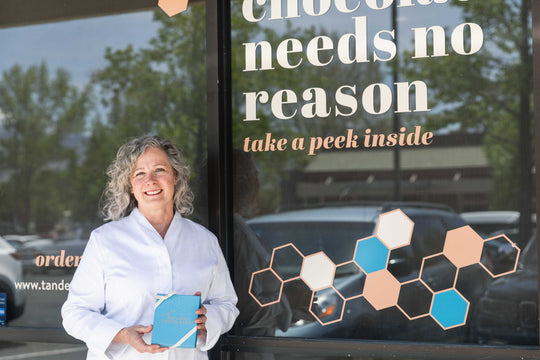 Can you believe it's been one whole year since we've opened our flagship store? In just 365 short days, we have invited the local chocolate-loving community into our shop, launched...
Read More