Taste The Season
WITH OUR CURRENT OFFERINIGS
Inspired by the seasons, our collections are curated to bring delight and beauty to any occasion.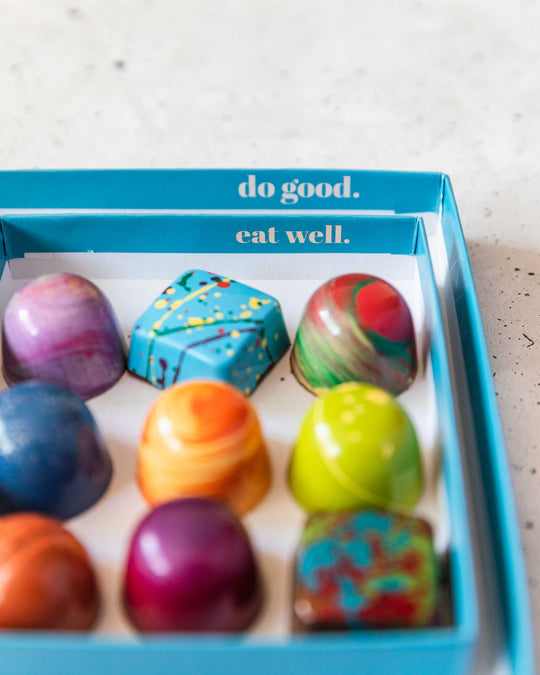 St Patrick's Day Collection
 A small batch collection for your St. Patrick's Day festivities This eight-piece box contains two each of the following flavors:
Dublin Drop: Irish cream caramel finished with Irish whiskey layered with a chocolate Guiness stout ganache. 
Irish Apple Cake: Inspired by a family favorite.  Reimagined in a bonbon with layers of apple and cinnamon pate de fruit, honey and cinnamon ganache and a crunch oat crust.  
Thick Mint Cookie: Nothing Irish about this mint ganache layered with a crispy chocolate cookie, but we love it so much we put it in an St. Patrick's Day themed dark chocolate shell for the occasion. 
Irish Whiskey Caramel: Soft vanilla caramel finished with a healthy pour of Irish whiskey.
Limited quantities.